I prefer pictures that represent the times featured in this site. Also, I have inserted pictures from those days that I have no idea about where I got them. If you see a picture you can identify, please let me know.
contributed by Mike Massey
1955-56 Bonham Jr. Hi. 8th Grade Basketball Team, We guess!
Top Row: Mike Massey, Nicky Binyon, Darl Locke, J.T. Gordon, Bert Frost, Carl Toland, Ed Sneed. Coach Gaskins.
Bottom Row: Larry Tatum, Jim Rosemond, Jerry Huffman, Carroll Golden, Mike Rose, Jimmy Owens, George Stallings.
The Permian Press 2-19-60
Ralph Kennedy and Wanda Wesson
Permian 1961 Football Captains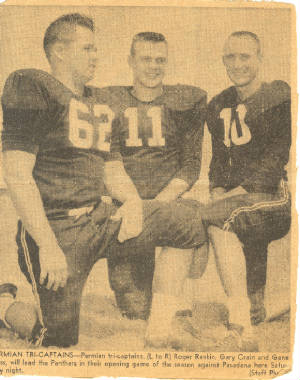 Football in Odessa
circa 1957-58
Michael Lewis Moore and Kathy Bunch
Verbatium text from THE PERMIAN PRESS, February 14, 1961:
THIS SORT OF THING COULD GO ON FOREVER
Most people have certain things that irritate them. Here are pet peeves from ten pet people: Sharon Beene:"Never being able to beat my little brother in tennis."
Kathy Bunch: "People who frown when they should smile." Gary Crain: "Teachers."...Mary Kay England: "Dirty bath tubs.".....Gay Gillespie: "Poley drivers."....Tony Harries, "Going steady.".....Jerry LeFevre: "Getting up in the morning.".....Roger Rankin: "People who tell lies.".......Gene Ross: "People who stick their noses in other people's business.".....Loubeth Sanders: "Pop tests."........Contributed by Betsy Lewis Smith....PHS 62
1. Although Carl Goetz started as a Ford Man, he ended up as a Chevy Aficionado.
Carl Goetz watching drag races on TV
2. One of several Chevys owned by Carl Goetz
3. Carl Goetz won a national show championship with this one.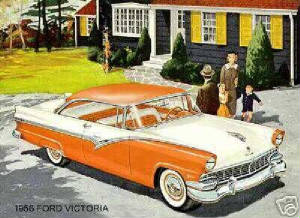 4. Betsy Lewis Smith had the only orange and white Ford in Town, I think.
OHS 61@Bowie 9th gr..Back Row-Glenn Brown-unk
Front: Johnny Shields-George Seaman-Evalona Fanning-Bill Puckett-Doug Cowan-unk
5. I have no idea why I have this picture! HELP!
6.There are still unknowns in this picture. Help!
1927 Odessa High School Football Team
7. Taken in 1957 at Bowie Jr. Hi. THE CHOIR
8. I have no idea why I have this picture, either. Help!
The Poor Boys
9. Courtesy of Carole Gene Knowles Norwood. Girls of OHS
10. Summer of 1957 At Odessa Country Club
11. Judy Childers White, Jane Moore, Nancy Leach Bayless & Mike Moore 2003
12. Betsy Lewis and Danny Jarman 1962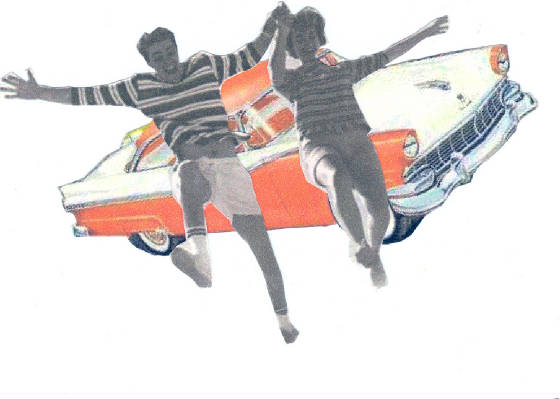 Just for you, Betsy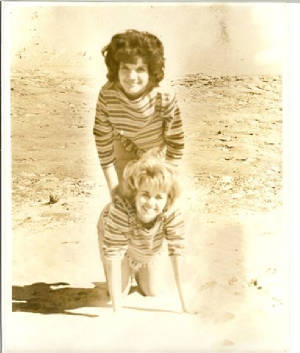 14. Betsy Lewis & Kay Kribbs 1962
15. Vance Phillips-1943-1976 Fighter Pilot Par Excellence
16. Boogie Childers and Nancy Leach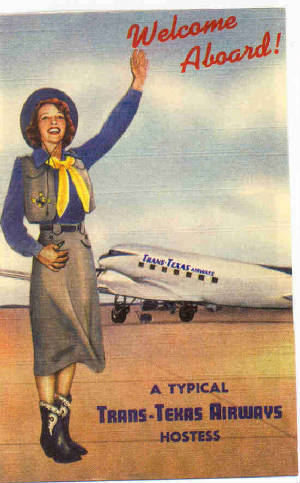 17. Remember Tree Top Airlines? TTA or Trans Texas Airways
His last concert. We miss him.
Photo by David Shoenfelt www.Shoenfelt.com
20. A Hillbilly cat singing with the Wink Westerners?
Sandy Whiteley in Jr. Hi.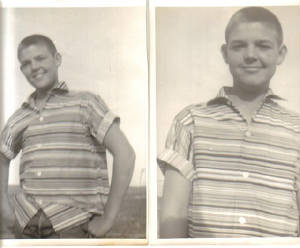 21. Contributed by Anna Speegle Miller
Anna Speegle Miller
22. Elementary-Jr.Hi- High School
Sent by Anna Speegle Miller
24.Future '61 grads--but when and where is this?
OHS 1957 SWIMMING TEAM
Charles Porter; Herschell Atkinson, Woody Reaves, Martin McCarroll.
DUANE MORELAND, AGE 11, FIXIN' TO GO TO A LITTLE LEAGUE GAME
Early generation of an Odessa Dragster owned by Harold Bettes and Jack May (circa 1961)
Odessa High School in earlier days
Sent by Larry Bradfield of Andrews High School
SCROLL UP FOR MENU